Here at Kilkenny Free Range, we've been producing free range poultry for over fifteen years.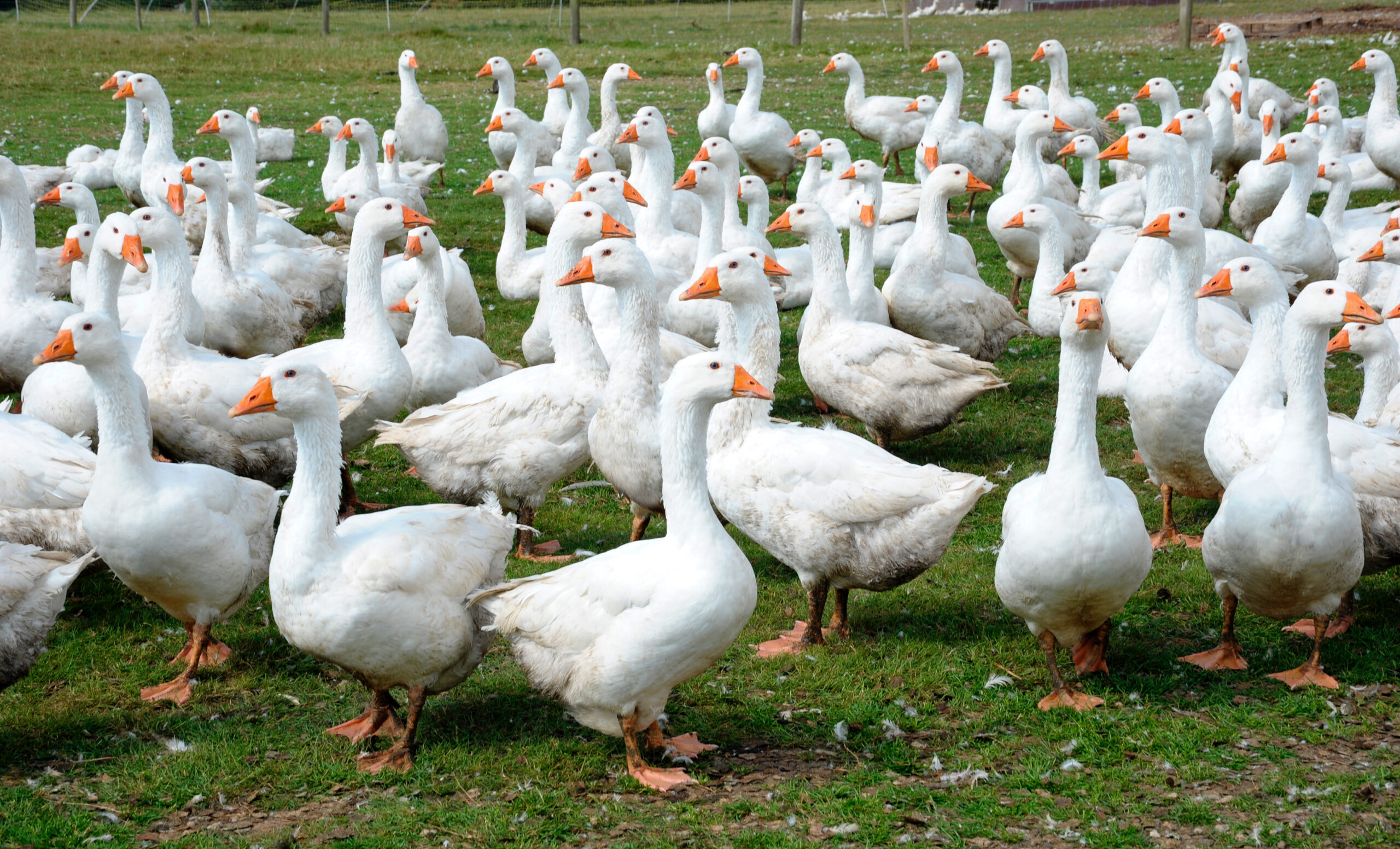 We rear geese for the Christmas and New Year period and our volume of production is small by industry standards, so that we can ensue that we maintain the highest quality. Our goslings are supplied by a hatchery in Co. Wicklow. We introduce our goslings to open air pasture as soon as possible depending on weather. This usually happens at 2-3 weeks old. Our lands are fully protected from predators. This allows them the freedom to roam and graze until late September. Depending on grass availability, their feed is then supplemented with wheat from mid-October.
Our goslings are initially fed a starter crumb and after 10 days are introduced to duck goose grower produced by Connollys Red Mills, Goresbridge, Kilkenny.
All birds are slaughtered by recognised humane standards. They are initially dry-plucked and hung in a cold-room on site for up to 10 days. This allows the meat to mature. Following this they are eviscerated and immediately delivered to the customer.
Customers normally collect their products by appointment and the date for collection at Christmas is usually December 23rd. Due to the high demand at Christmas, it is advisable to place your order as early as possible.
Please note: Most birds will fall into the Medium weight range.
---
Animal Welfare
We are equally concerned for the welfare of the birds we produce. This is achieved by adhering to the 5 freedoms as determined by "Freedom Food" standards.
Freedom from hunger and thirst.
Freedom from discomfort.
Freedom from pain, injury or disease.
Freedom to express normal behaviour.
Freedom from fear and distress.